Raenio (English)
Enviado por Fundacion el Mar, 02/12/2014 - 02:52.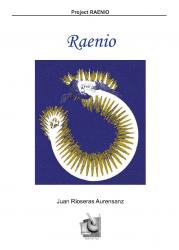 Juan Rioseras Aurensanz, a 19-year-old university student, was stabbed and killed on the 1st of April 2001 in Zaragoza by the hands of four heartless youngsters.
His energy has been channeled by his mother and, through it, he has been able to write a book which he has given to her as a present. To her, it has been the most wonderful thing that has happened to her since her son left this world, to have been able to be his channel.
Her son's energy passes through her and transmits things to her, messages that she then transmits to others. Mother and son are one sole person, Juan's energy is in his mother, he is going to continue the life that was interrupted from him through her, helping and making many other beings happy, transmitting them messages from their loved ones who have left this world and who are in the Universe.
This are the 3 first chapters.
You can get the full book in PDF format making a donation.